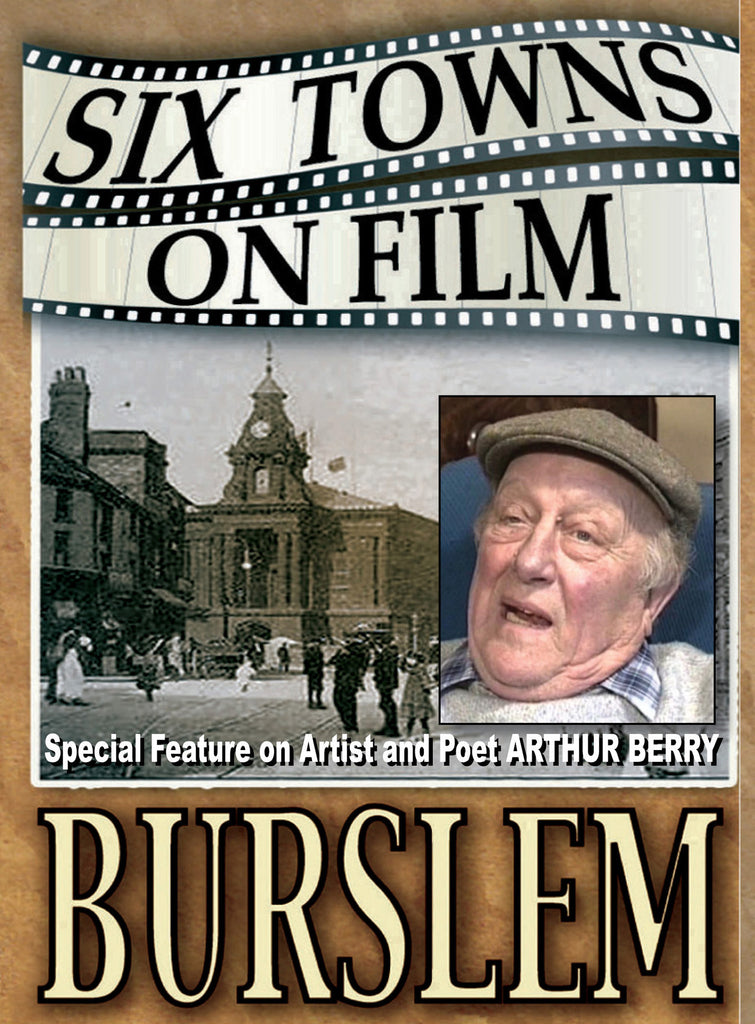 Six Towns on Film - BURSLEM
$17.00
This collection of archive films and interviews from Staffordshire Film Archive represents the best examples of Burslem captured on film from 1910 to the 1980s.
We begin with the City's Jubilee celebrations of 1960. Burslem introduces itself and how far it has come since Federation in 1910. We recall the Arnold Bennett Centenary in 1967, then see local scenes of housing and industry from the 1950s, featuring Price's Teapots.
Arthur Berry – poet and artists – reviews the pubs and night life and new housing schemes of the 1950s (and there is now a special feature on Arthur Berry). Bottle oven loading, firing and crate-making are shown. George V and Queen Mary visit in 1913 and we see the famous 1918 melodrama "A Pottery Girl's Romance".
We see various scenes in 1926 (Health Centre, Moorland Road School, Stanfield Sanatorium, High Lane). Moorland Road swimming baths are shown in colour in 1938.
Digging for Victory shows land girls working in Burslem Park, and local allotments. All activities at Burslem Co-Op Bakery are shown in 1921, then bread vans going out and a Co-op parade, before we close with comments and scenes from the 1970s.