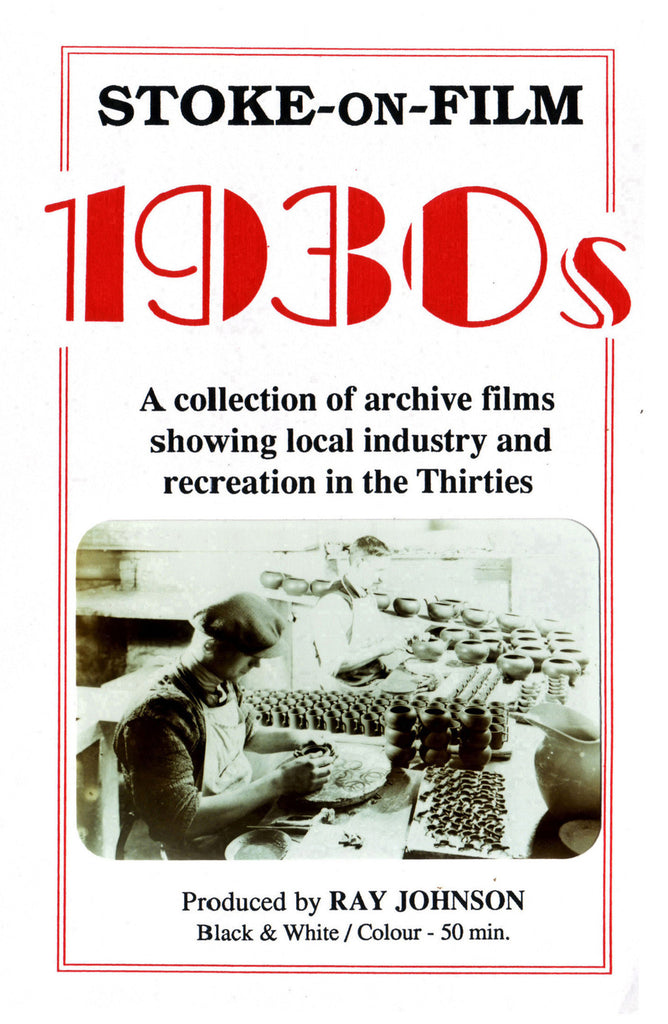 Stoke on Film 1930s
$17.00
This collection of archive films and interviews from Staffordshire Film Archive represents Stoke at work and play during the 1930s. Some were made for cinema release and some were commissioned for local firms and some are by local filmmakers.
There is commentary and many interviews to give insight into the period and background information. We see film of Twyfords in 1929 and Spode in 1930. Then we see Spode in 1930, local people on holiday in Blackpool in 1931, tyre testing at Michelin in 1932 and Stanley Matthews at Stoke City.
There's film of Chesterton Carnival of 1934, the Leek & Manifold Valley Light Railway in 1934, the North Staff Hunt at Seighford Hall in 1935 and Keele Village and the new Trentham Gardens swimming pool the same year.
After film of Wedgwood in 1935 we see the Carnival of Queens in Hanley Park in 1937 and 1938 in colour, along with colour film at the Infirmary and Stoneyfields in 1937. We see a swimming gala at Moorland Road Swimming Pool in 1938 and scenes of Digging for Victory at the start of the War.