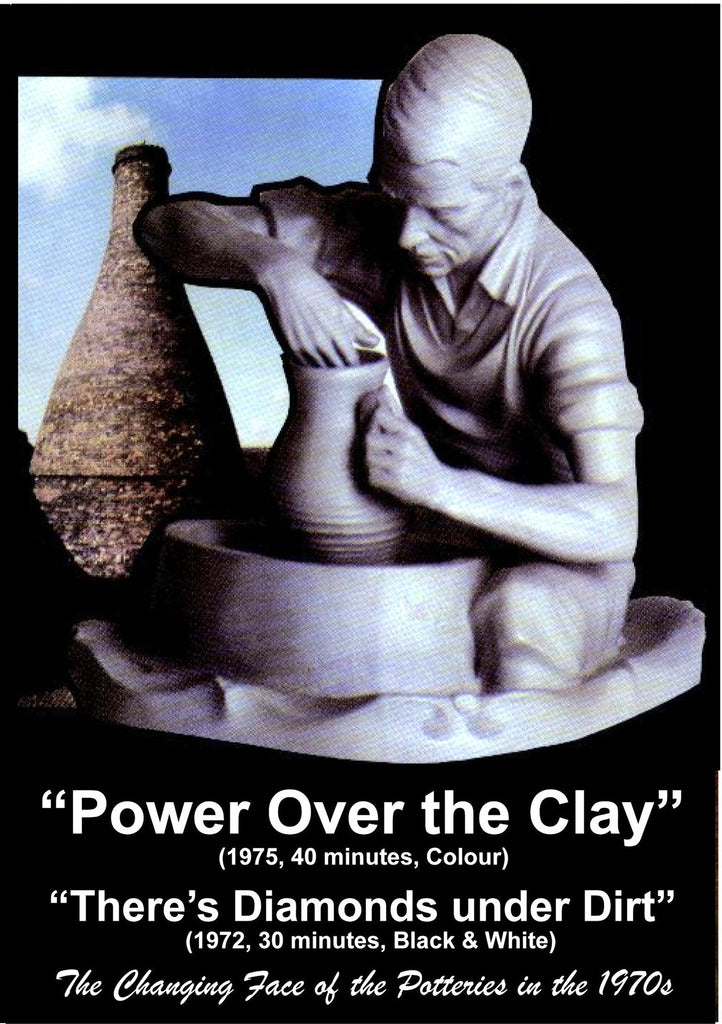 Power Over the Clay / Diamonds Under Dirt
$17.00
These are two complete films by Ray Johnson made in the 1970s, and show both sides of the coin regarding the Potteries.

Power Over the Clay (1975, 40 min) is a documentary charting the social and industrial history of the area, using period illustrations, archive film and re-enactments to bring the past to life. It then moves on to document the great changes brought about within the last half century, particularly looking at planning considerations and the great reclamation schemes – many already complete by the mid 1970s.

Diamonds Under Dirt (1972, 35 min) is a contemporary look at the City – warts and all. It catches the Potteries just before the big clean-up of public buildings and while reclamation schemes were still in progress – some not even commenced. There is no commentary – all the voices you hear are local people and City Officials, and you are left to draw your own conclusions as you hear different views and sometimes contradictory opinions. Topics covered include Planning, Housing, Traffic, Shopping, Town Centres, Pollution, Dereliction, Reclamation and the character of local people – shining through the problematic issues "like diamonds under dirt".