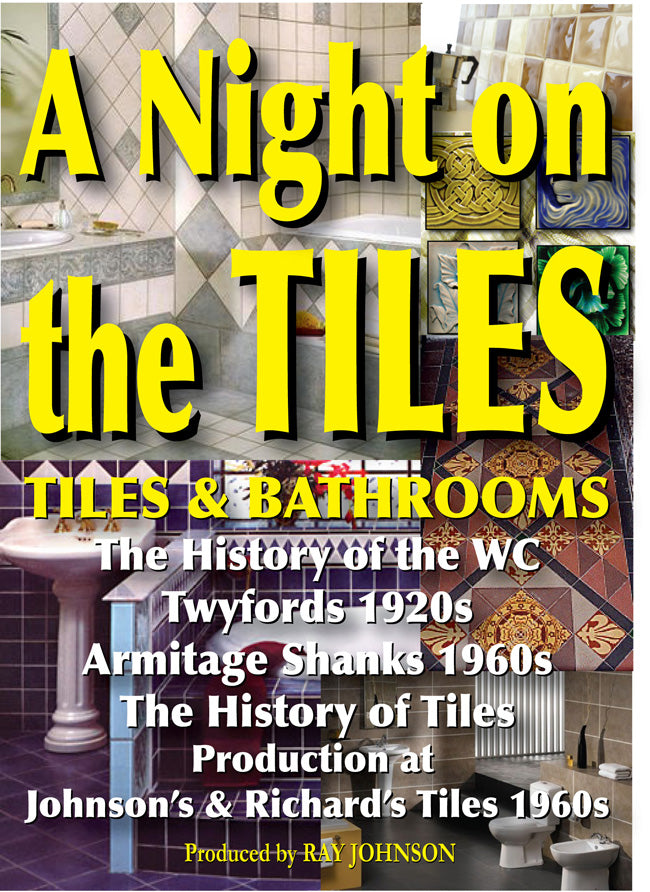 A Night on the Tiles - DOWNLOAD Version
$13.00
A collection of films on tiles and tile-making, and bathroom ceramics. The collection starts with an informative and amusing history of the WC – "The Inconvenience". Then we have a complete new digitised version of the 1929 Twyfords film – followed by a 1960s film "The Right Choice" made at Armitage Shanks.
"The Modern World of Tiling" looks at ceramics in public mosaic murals and modern tile production. We go through the history of tile-making through the ages and in "Tiles by Richards" and "The Ceramic Tile" we see production processes at Richards Tiles and H & R Johnson in the 1960s.
This video will be sent by WeTransfer to download.