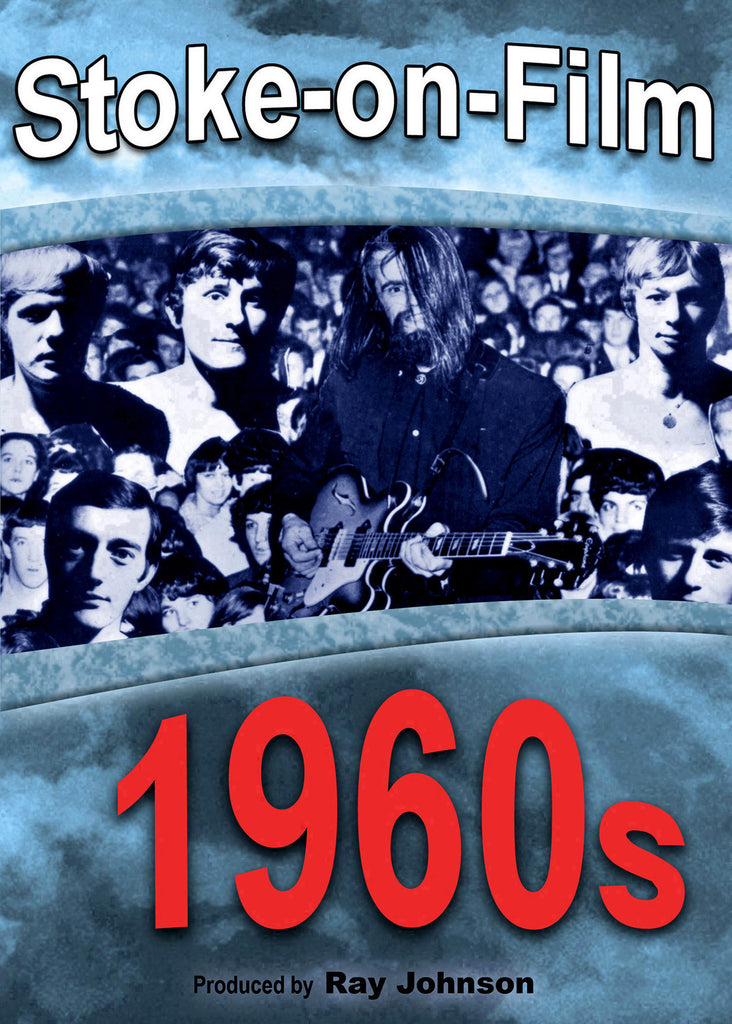 Stoke on Film 1960s
$17.00
The Sixties saw continued change in the Potteries. We lost the smoke as the Clean Air Act took hold. We lost the Loop Line and steam trains. Stoke City regained Stanley Matthews and he helped the team back into the First Division. The Place, the Golden Torch and other nightspots opened and the Citys nightlife boomed.

The Victoria Theatre arrived to put Stoke on the international theatre map. BBC Radio Stoke was launched promising Your Own Folk on Radio Stoke. Arnold Bennett's Centenary was celebrated in style, there was new technology and design in the pottery industry from Op Art to Flower Power.

Bill Townley made his feature film Baskeyfield VC, the Sixth Form College opened and the massive reclamation schemes began changing the face of the Potteries forever and creating new space for housing, industry and recreation.

This collection of many films shows the changing face of the Potteries and surrounding area in the 1960s with insight from informative interviews with John Abberley, Sir Albert Bennett, Bob Cant, Peter Cheeseman, Arthur Chollerton, Harold Clowes, Reginald Haggar, Joyce Holliday, Bill Humphreys, Legendary Lonnie, Joe Monks-Neill, Kathy Niblett and Bill Townley.
Bonus item: Continuous Casting at Shelton Bar Steelworks with commentary by ex-steelworkers Albert Copper and Harry Cooper.